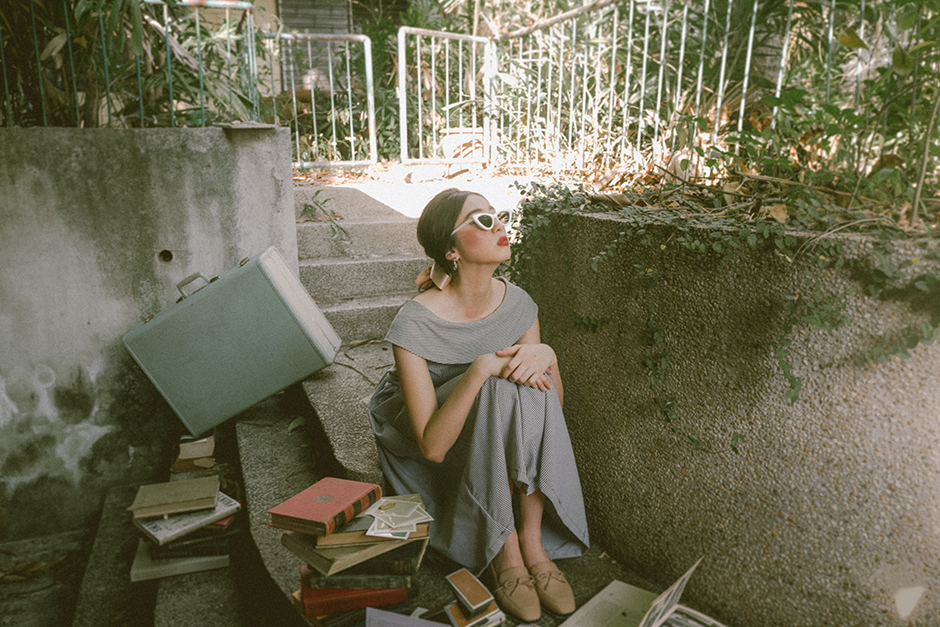 Recommended Reads
COMPILED BY PIERRA CALASANZ-LABRADOR
"There is no frigate like a book/to take us lands away," said the poet and iconic introvert Emily Dickinson. It's true; whether we want to escape, to discover new worlds, or even different perspectives, all we have to do is flip open a book to be transported. Transformed, even—the way a really powerful read can be self-affirming or lifechanging. (Fun fact: Apart from expanding our vocab and imagination, did you know that reading literary fiction in particular can boost our EQ, improve our empathy by helping us understand how others think and feel, ultimately helping us relate better with others?)
Especially in this age of shiny distractions and short attention spans, few things compare to the pure, unadulterated pleasure of disappearing into a good book. It's a thing of wonder we can hold in our hands. Books are, Stephen King famously said, "a uniquely portable magic."
Here, our Hinhin muses share some of their all-time favorite books, recent reads they love, or simply the joy of reading.
Reese Lansangan, musician/artist: "Ever since my dad took me to National Book Store and told me to pick out a book—I picked Nancy Drew—I started going to the library and discovered its magic. I was obsessed with Lemony Snicket's A Series of Unfortunate Events when I was in high school; I would have a notebook where I tried to solve all the mysteries. I wanted to be a spy and a detective before! I also discovered a lot of classic literature in Lemony Snicket—I would research and go crazy with the Easter eggs and all the references, and as a young person, I felt like I was treated as a smart reader. It's a childhood favorite; it really changed my way of appreciating all these layers in literature, [as well as] the love for mystery, secret societies, that sense of belonging that it created in me. It really is a transformative series." 
Valerie Chua, artist: "The Sandman: The Dream Hunters by Neil Gaiman. It was my gateway graphic novel. Before I started reading Western comic books and graphic novels, this was my first. It was such a favorite that I gave it as a gift to my crush back then. The art by Yoshitaka Amano was amazing. Prior to this, I've been into anime, and it was eyeopening to see how Asian art and folklore was used in more Western-style storytelling. It made me interested in illustration outside the comic book and animation format. Aside from art, the story is simple and beautifully-executed. The story finished with a feeling of 'yugen' or 'mono no aware' akin to East Asian storytelling. It's one of my first encounters with the feeling of finding beauty in what is fleeting. Ever since then, I started craving for it and finding it in some of the works of Sophia Coppola, Haruki Murakami, and Gabriel Garcia Marquez."
Anthea Bueno, makeup artist: "Facepaint: The Story of Makeup by Lisa Eldridge is such a good read if you're into makeup. It's mostly the history of it, and has such good visuals, too!"
Charlene Sawit-Esguerra, screenwriter: "So hard to choose just one—I love the works of F.Scott Fitzgerald, Stefan Zweig, The Age of Innocence by Edith Wharton... I love Truman Capote because whatever he writes, I just enjoy; Music for Chameleons is always nice to dip into. And [French author] Colette's Gigi, Cherie, and Claudine. Books I recently loved: I Capture The Castle by Dodie Smith is moody, eccentric, romantic and just a pleasure to read; Walden by Henry David Thoreau is I feel the ultimate introvert's handbook on the pleasures of living simply and enjoying the beauty of solitude and relying on yourself; and I'm also enjoying The Penguin Book of Japanese Short Stories, which has a beautiful cover, and an interesting introduction by Haruki Murakami aside from a fantastic and varied collection of stories from Japanese writers."
Veronica Chua, fashion designer: "I never actually read The Velveteen Rabbit until this year when [my boyfriend] JC gave me a copy of it, since it's his favorite book. The concept of 'real' spoke to my heart, and I extremely loved this quote: 'You become. It takes a long time. That's why it doesn't happen often to people who break easily, or have sharp edges, or who have to be carefully kept. Generally, by the time you are Real, most of your hair has been loved off, and your eyes drop out and you get loose in the joints and very shabby. But these things don't matter at all, because once you are Real you can't be ugly, except to people who don't understand.'"
What's your favorite read? Share it on @hinhinworld!